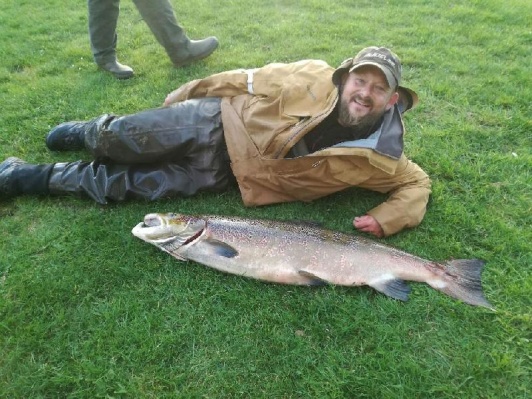 This year's Laxakung is Rasmus Jensen with his catch weighing 14,3 kg. He'll receive a diploma and season-license for the 2020 season.

The winner in the draw among reported catches is Hansi Siewerts, with his salmon catch at 5,3 kg and 87 cm, caught at Järnvägsbron 2019-10-10. He also receives a season-license.

The winners will be contacted at a later date.

Congratulations!